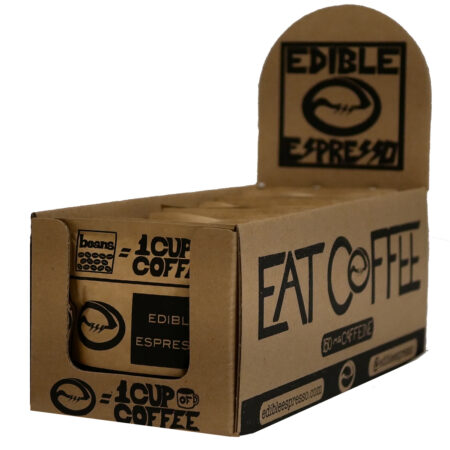 Grab a Box (Qty: 14) – FREE SHIPPING
Bring your coffee anywhere!
Each pouch of our dark chocolate covered coffee beans contains ~150mg of caffeine – equivalent to one cup of coffee!
Order includes fourteen (14) pouches for a solid stash of edible espresso!
Includes Free Shipping & Free Sticker!